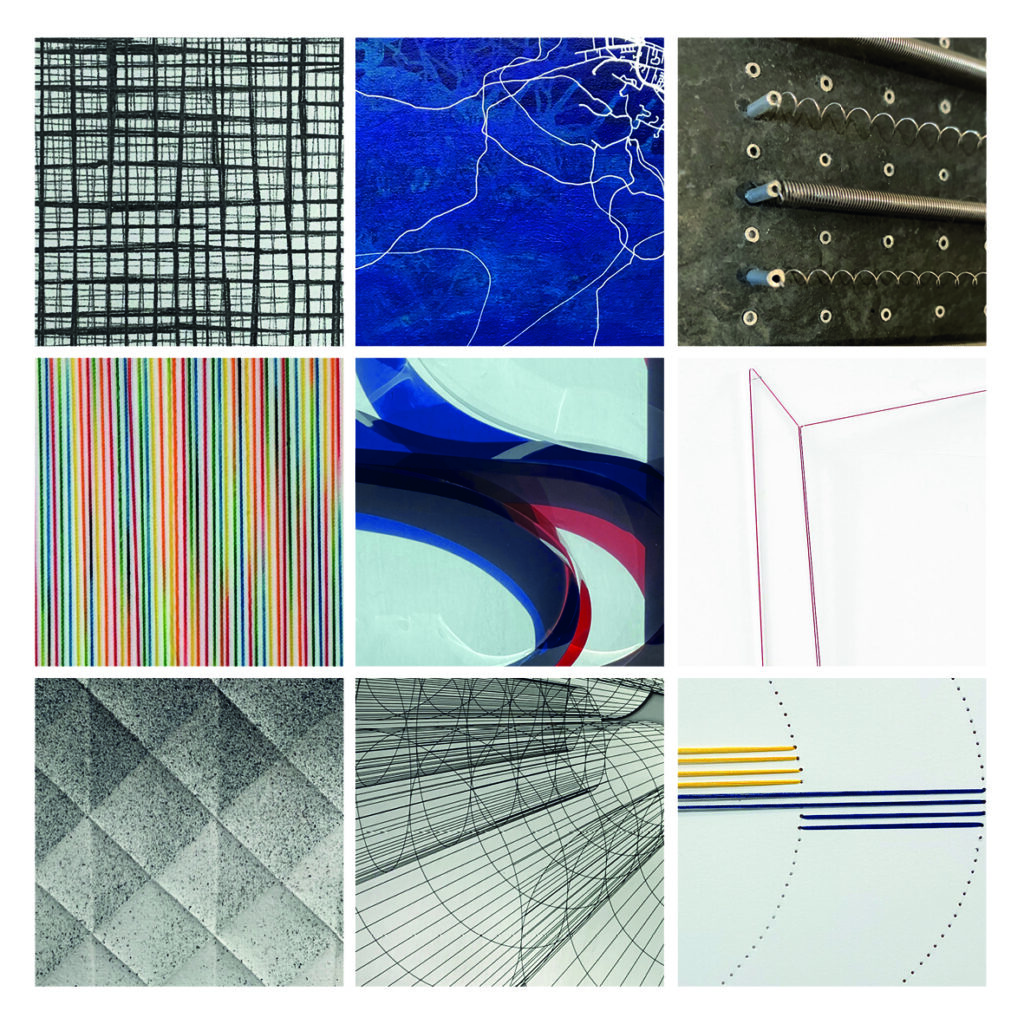 From September 1st to October 8th, the Wagner Gallery presents a group exhibition "ENTRE [FIL]LES".
Opening on Thursday September the 1st September at 6pm with the artists and arty-dresses by textile designer Veronique Fournier.
For this fall exhibition, the Wagner Gallery presents a group of women artists on the theme of thread.
Presented artists :
Ode BERTRAND
Mei-Tsen CHEN
Sophie COROLLER 
Eli JIMENEZ LE PARC
Nathalie JUNOD-PONSARD
Anneke KLEIN KRANENBARG
Olga LUNA
Gianna POLLAROLO
Catarina ROSA
Thread-link, thread-light, thread-matter… Thread can be the link that unites us, the red thread or the guiding thread of a process, Ariadne's thread that guides us, the thread of life quite simply.
Shapeless, malleable, made of cotton or wool, iron or plastic, thread as used by artists serves form, colour, light and reflection. It irrigates, irradiates, connects, unties, weaves, folds, coils… From one work to another, the thread reveals its strength, without necessarily much tension, but always with sensitivity and emotion.
Thus, Ode BERTRAND uses the line as the main thread of her artistic line. Her "miniatures" bear witness to this! These small works on paper of 10 x 10 cm, on which she draws a grid, are for her the support of graphic experiments where chaos breaks the apparent regularity.
Mei-Tsen, a painter, approaches the question of thread as a link, visible or invisible, which connects us to each other throughout the world. From Pisa to Boston, from The Hague to Miami, these cities are as many streets that she has travelled, following the thread of her steps…
For Sophie Coroller, thread is first and foremost a material such as iron wire or fibreglass. She twists it, pulls it, weaves it to test its limits, its light, its spatiality.
Until then, Eli Jimenez Le Parc used cotton thread or rope to structure volumes in space. She now uses it on canvas to play on rhythm and vibration, accentuated by colour.
Nathalie Junod-Ponsard, known for her installations and large-scale coloured light atmospheres, proposes a "boxing" of coloured ribbons in interaction with their environment. Astonishing!
With thread, Anneke Klein Kranenbarg creates a real cohesion between the simplicity and complexity of a form. Inserted in plastic or carbon tubes, the thread serves as a link to the structure without constraining it, thus giving it the freedom to deform. Sewn between two sheets of Plexiglas, it allows a shape to be traced in different ways in a serial optical game. Fun!
Olga Luna's use of thread is done through the weaving of a linen canvas, which she tames by folding it to reveal a grid. Strongly inspired by the Harlequin theme, she takes up this motif by deforming the fabric, thus giving the fibre the volume that will serve the form.
In Gianna POLLAROLO's work, the use of science and technology is the main thread of her work. Representing a two-dimensional space thanks to a structural thread on a surface such as Dibond, Gianna manages to carry the spectator away into her universe and make room for a new vision of the space that surrounds us.
Finally, Catarina Rosa, true to form, draws by sewing. She draws a line with two dots, pierces tiny holes in the paper, attaches polyester and cotton threads to compose architectures impregnated with the rigour of gesture and the wisdom of geometry.