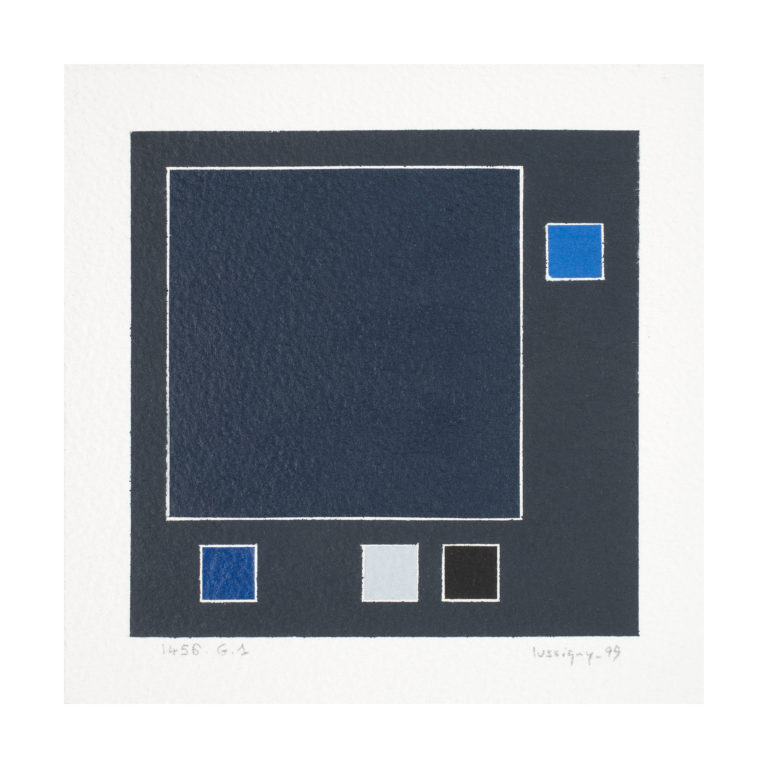 2 Septembre > 9 Octobre : Carrés !
Twenty years ago, the artist Guy de Lussigny passed away.
Born in 1929 in Cambrai, Guy de Lussigny developed a singular, refined body of work, exploring the properties of the square for more than 30 years.
The Wagner Gallery pays tribute to him through a group exhibition on the theme of the square.
Opening THURSDAY 2 SEPTEMBER from 6pm
Artists presented
Jeremi CA
Ueli Gantner
Horacio Garcia Rossi
Gerhard Hotter
Renaud Jacquier Stajnowicz
Alain-Jacques Levrier Mussat
Guy de Lussigny
Carlos Medina
Aurélie Nemours
Satoru Sato
Hilde Van Impe
Press kit to download by clicking HERE
In April 2014, the Wagner Gallery organised a solo exhibition in Le Touquet dedicated to Guy de Lussigny, a Cambrian artist born in 1929 and present in many museums in France and abroad.
Since then, the relationship with André Le Bozec – the artist's universal legatee – has continued to strengthen through numerous meetings, both professional and friendly. And the artist, even when absent, has always been at the heart of the discussions, as well as at the centre of the numerous group exhibitions with which the gallery has associated him.
It seemed obvious to meet again in 2021, just 20 years after the artist's death, with a double event: a solo show as part of the Art Paris Art Fair at the ephemeral Grand Palais, and a collective exhibition around the square in the gallery.
Inevitably, this tribute takes into account the artist's career, which began in 1959 with a first solo exhibition at the Galerie Colette Allendy in Paris. An emblematic canvas from this period is the centrepiece of the stand at the Art Paris Art Fair, accompanied by a number of gouaches from this period. Then came the squares. Very quickly. From the 1970s onwards. And almost exclusively squares. Musical, joyful, luminous, dancing, conversational, the squares became for Lussigny a ritual, an obsession, his signature. And this, until his end, in 2001. Re-discovering them is a joy that is infinite…
For the exhibition in the gallery, Lussigny's squares are in dialogue with those of other artists whose work on colour, light or matter is often based on the square or the cube. Some of these artists knew Guy de Lussigny; others, younger ones, have a great admiration for him. It is true that his works do not leave one indifferent, so well-balanced, refined and poetic are they!
Florence Wagner