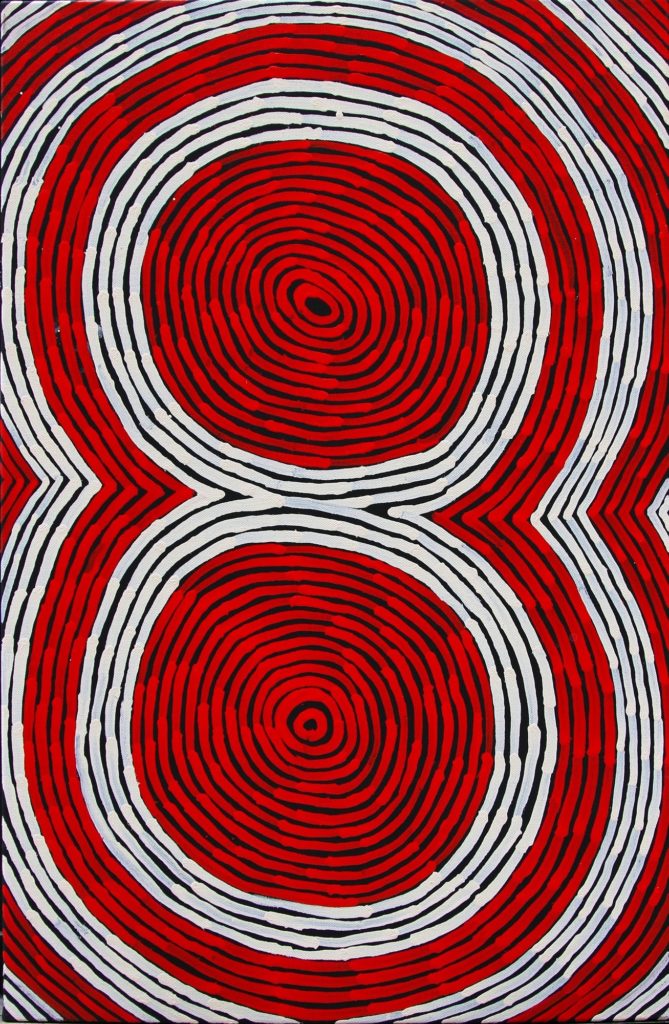 In Aboriginal art as in geometric abstraction, it is a question of forms, territories, symbols and spirituality…
Hence the idea of an ephemeral partnership between the WAGNER Gallery and the ART ABORIGENE Gallery which invites you to two events:
– Thursday 7 to Sunday 17 June 2018:
Galerie WAGNER is invited by Galerie ART ABORIGENE to present a selection of works by Arthur DORVAL.
Opening on Wednesday 6 June at 6pm, 46 Rue de Seine, 75006 Paris.
The Gallery is open from Tuesday to Saturday from 11:30 am to 7 pm, and by appointment.
– June 29 to July 8, 2018:
The ART ABORIGENE Gallery is invited by the WAGNER Gallery to present a selection of works by the GREAT MASTERS of Aboriginal art.
Opening on June 30th at 6pm, 96 rue de Paris, 62520 Le Touquet-Paris-Plage
Open Thursdays, Fridays and Saturdays from 2pm to 7pm, Sundays from 10am to 1pm and by appointment.