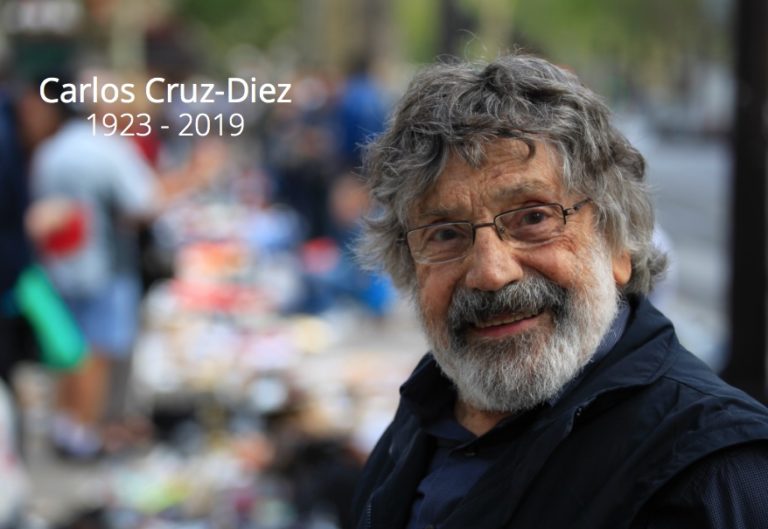 The Franco-Venezuelan artist Carlos Cruz-Diez, a major figure in kinetic art, died on Saturday 27 July in Paris at the age of 95. He devoted 70 years of his life to colour, which he said was "an ephemeral situation, an autonomous reality in perpetual mutation". He conducted no less than eight research protocols on the autonomy of colour. He has left a hundred or so artistic "integrations" in the public space, from the Palais d'Iéna to the forecourt of the Centre Pompidou-Metz, and his works are part of the collections of the great international museums, in particular the MoMA (Museum of Modern Art) in New York, the Tate Modern in London, the Centre Pompidou in Paris and the Museum of Fine Arts in Houston, Texas.
Beyond the immense work he has left us, we remember him for his joie de vivre and his sparkling eyes, his generosity and his humility. Thank you Maestro! Adios Maestro!
The Wagner Family joins in the sorrow of the Cruz-Diez Family.