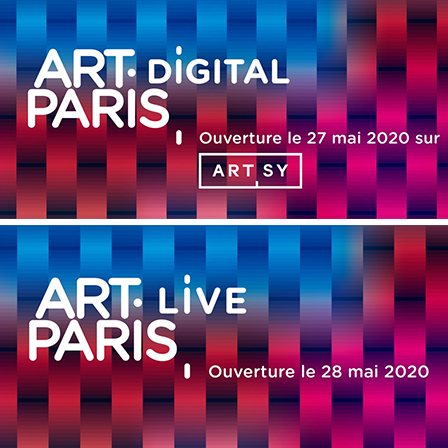 Art Paris Live or Digital ?
Ready to visit Art Paris virtually?
Visit artsy.net on May 27 and artparis.com on May 28 
With the definitive cancellation of Art Paris at the Grand Palais due to the health crisis, the organisers of Art Paris are offering you virtual access to the works that should have been presented at the fair.  A partnership has been set up with Artsy, the online art sales platform, and with Online Viewing Room, for a virtual visit in 3D.
Discover part of the Gallery's virtual stand at the Grand Palais by clicking HERE.
See our special "Art Paris" selection of works, in parallel in the gallery in Paris.