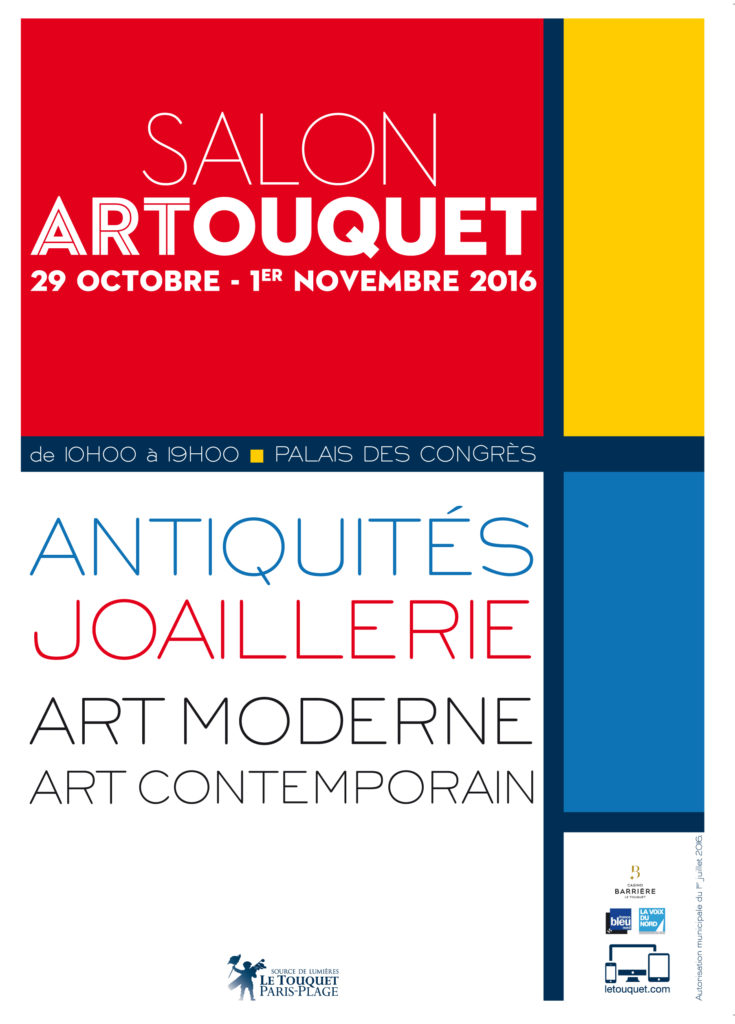 Over the years, collectors, amateurs and the curious in the Hauts de France region have established Artouquet as the major annual meeting place for the Art Market on All Saints' Day. More than forty art dealers, antique dealers and gallery owners selected from among the best in the profession, offer for sale art objects worthy of this prestigious event, presented and staged as in a cabinet of curiosities.
This year ARTOUQUET is playing with colours…. The Wagner Gallery too!
The Wagner Gallery will present a selection of works in red, yellow and blue, the three primary colours used by Mondrian, which are always in fashion!