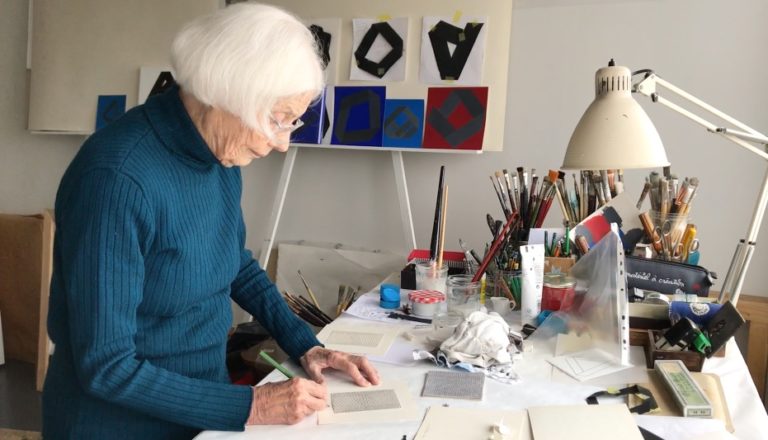 December/January: Ode Bertrand, "Traits pour traits"
On the occasion of the 90th birthday of the artist Ode Bertrand, the Wagner Gallery proposes to discover the richness of his work through a personal exhibition.
This exhibition is not a retrospective. It is a selection of characteristic works of the artist, who has been exploring the question of movement through the line for more than 40 years.
Initially scheduled to run from November 26 to December 19, the exhibition will open on THURSDAY, DECEMBER 3 from 2 to 8 pm, and will be extended until January 16.
Exceptional opening on Sundays December 6 and 13. 
To access the artist's bio and the catalog of works click HERE !
For this very special occasion, the Wagner Gallery has produced a silkscreen print from an original work by the artist.