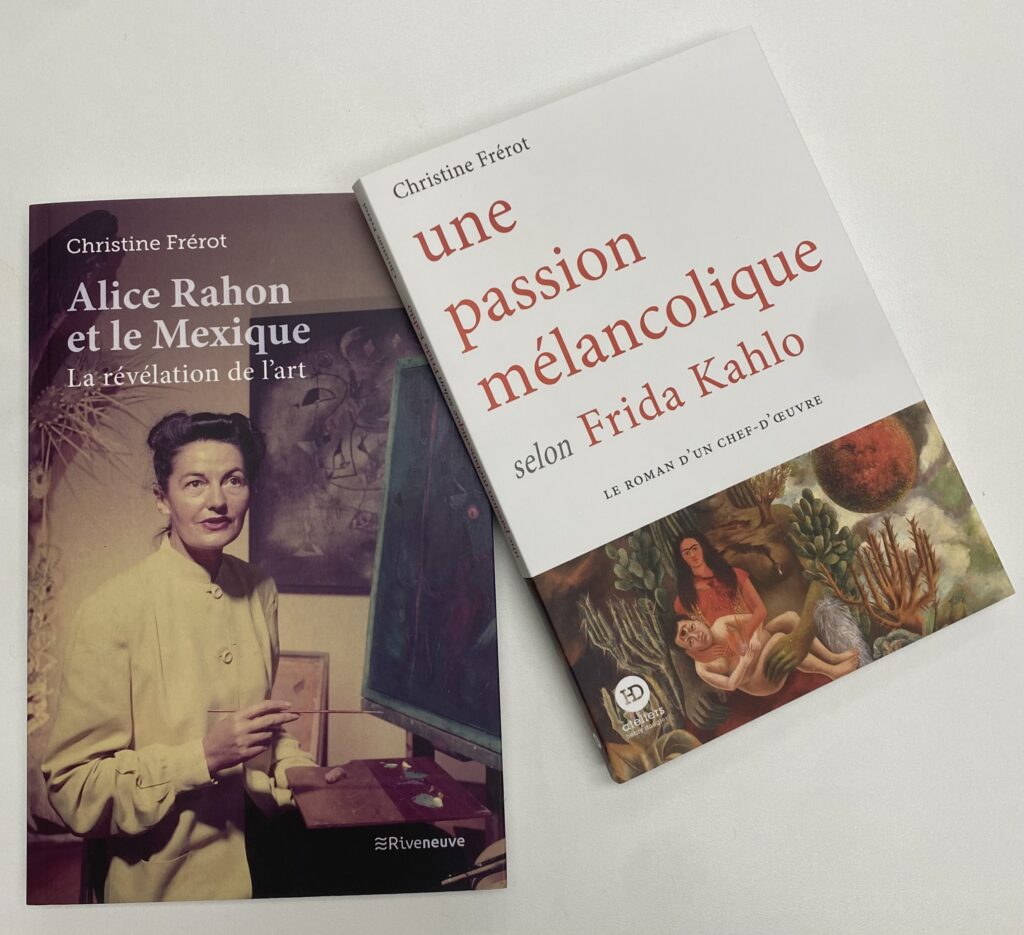 Meeting with Christine FRÉROT
Saturday September 24th at 4pm
As part of the exhibition ENTRE [FIL]LES. Florence Wagner invites Christine Frérot* for the publication of two books on women artists, Frida Kahlo and Alice Rahon.
In the book Alice Rahon et le Mexique La révélation de l'art ¹.  Christine Frérot pays tribute to one of the foreign artists who contributed most to opening up to the forms of abstraction an art scene dominated by the committed figuration of the Mexican School.
In A Melancholic Passion According to Frida Kahlo,² Christine Frérot puts herself in the shoes of Diego Rivera to evoke the story of the painting The Love Embrace of the Universe, the Earth (Mexico), Me, Diego, and Mr. Xólotl in both a historical and a romantic manner.
 * Christine Frérot has a doctorate in Art History and is a specialist in Mexico. She was cultural manager at the French Institute in Mexico City and researcher at the École des hautes études en sciences sociales. She is an art critic, member of the Aica and curator. 
1. Éditions Riveneuve, 208 pages – 14 x 21 cm, Soft cover
Price : 24 €
2. Éditions HD Ateliers Henry Dougler, 128 pages – 13 x 19 cm, Soft cover 
Price : 12,90 €