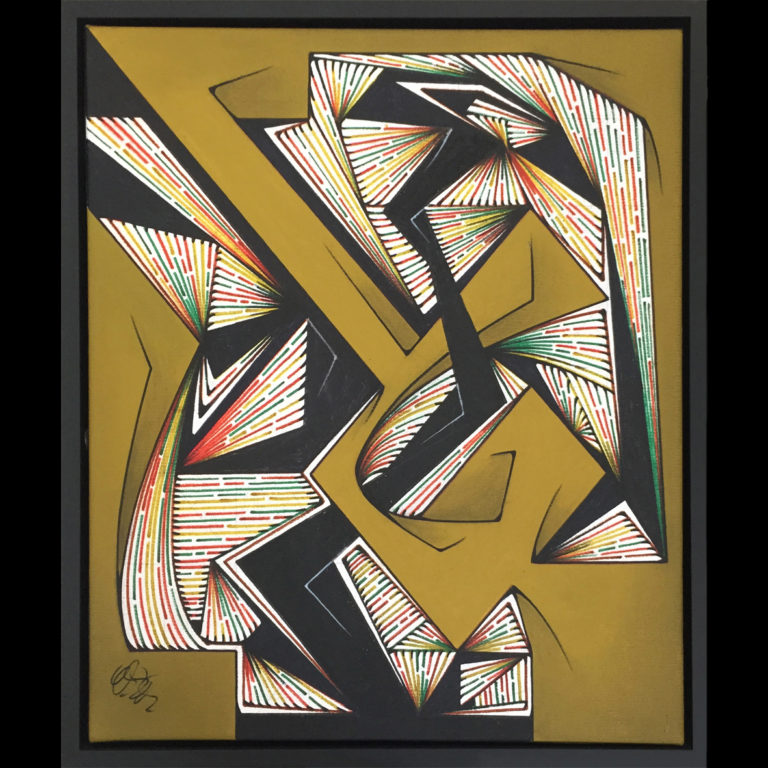 Exhibition Joaquin FERRER
The Wagner Gallery presents a selection of unpublished works by Joaquín Ferrer, an abstract painter born in Cuba in 1928 and living in France since 1960. His recent works from 2015, 2016 and 2017 echo those presented by Serge Fauchereau, curator of the retrospective devoted to this great artist by the Maison de l'Amérique Latine in Paris.
For over 60 years, Joaquín Ferrer has been developing a very personal abstract work in which the graphic constructions are reminiscent of primitive art.
His work has been exhibited in France at the Fondation Mæght, in Saint-Paul-de-Vence, at the Musée d'Art Moderne de la Ville de Paris and in numerous solo and group exhibitions in Europe (Belgium, Switzerland, Germany, Denmark, etc.), the United States and Latin America.
Exhibition from 10 June to 23 July 2017.
To find out more about the Ferrer Exhibition at the Maison de l'Amérique Latine
See also the excellent report on the exhibition at the MAL, commented by Serge Fauchereau: http://newsarttoday.tv/expo/maison-de-lamerique-latine-joaquin-ferrer/
 Click on this link to view our Ferrer Catalogue