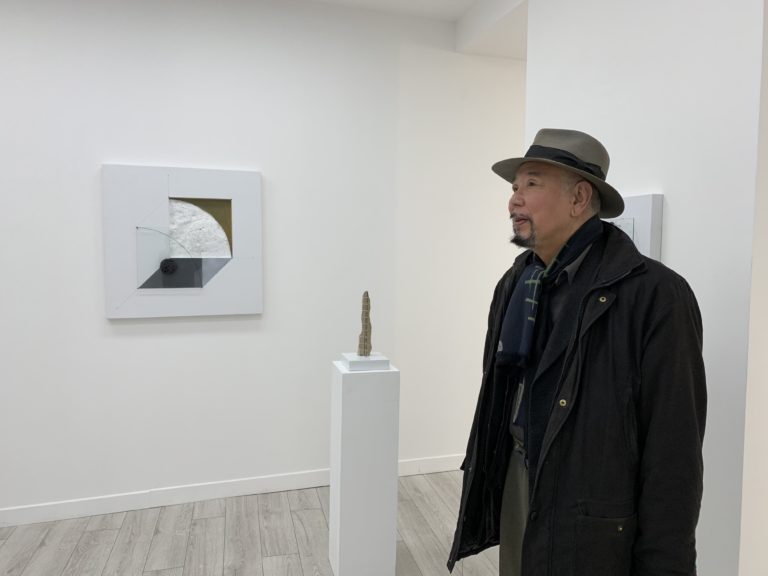 Haruhiko SUNAGAWA – Cosmic sensitivity –
Solo exhibition at  Galerie Wagner Paris 6e – EXTENSION !
Both a painter and a sculptor, Haruhiko SUNAGAWA finds his inspiration in the observation of nature. Wood, stone, but also glass and nylon threads are used in his compositions governed by a rigorous geometry. From the point to the line, from the line to the plane, Mondrian is not far away… But it is above all the light and the play of shadows caused by the elements in relief that make his work a cosmic, sensitive and poetic whole.
The exhibition is maintained during the confinement. 
Visit by appointment only!
To consult the exhibition catalogue, click HERE