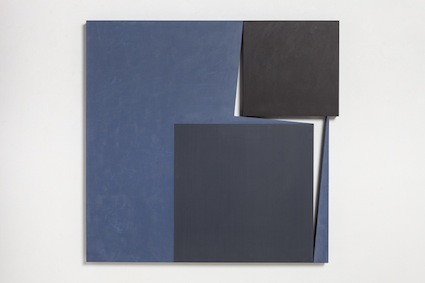 First Solo show for John Carter !
Galerie Wagner is pleased and privileged to invite you to the first solo exhibition in France of John Carter!
Born in England in 1942, John Carter has participated in numerous solo and group exhibitions around the world, but this is the first time he has exhibited alone in France.
On this occasion, the artist will present some thirty works dating from 1990 to the present day, i.e. over 25 years of creation, under the title Déplacements. Indeed, John Carter's work is governed by rules of the game whose structural simplicity and increasing complexity are both apparent. He works to shift forms slightly in order to open up a space, to suggest a shift or to create a slit for the eye to glimpse what is happening behind, underneath, in front, creating voids, shadows, illusions…
14 May ➜ 3 July 2016