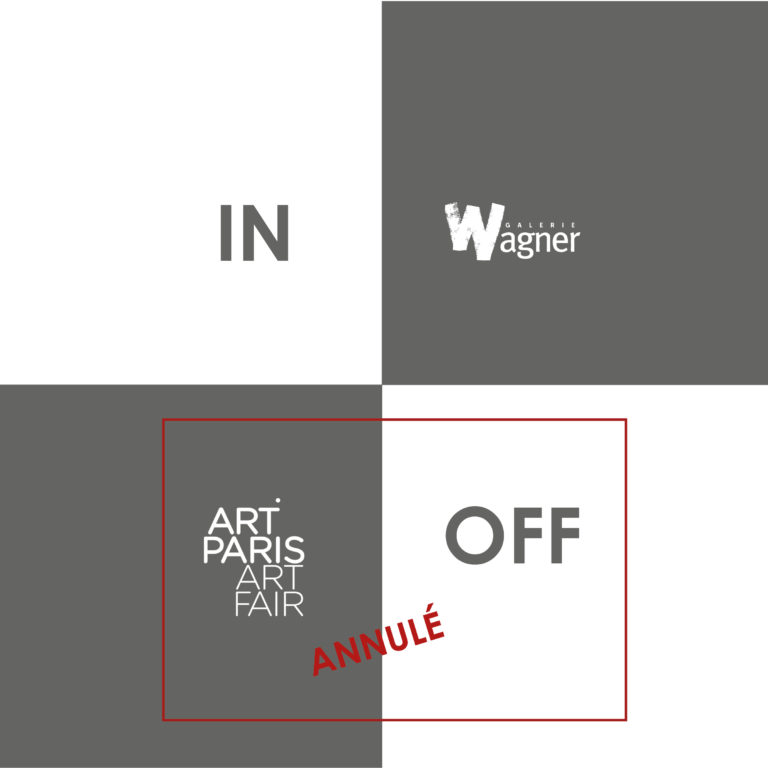 IN/OFF is a group exhibition representative of the currents carried by the Wagner Gallery. The title of this exhibition was intended to refer to the IN /in the gallery and the OFF /at the Art Paris fair. Due to the health crisis, the Art Paris fair was cancelled and the gallery was only accessible by appointment for a few weeks.
The exhibition was visible until the end of July 2020.
Here are some pictures of the exhibition. A catalogue is available on request.
Artists presented
Ode BERTRAND – Charles BEZIE – Marian BITLAN – Jérémi CA – Carlos CRUZ-DIEZ – Ueli GANTNER – Horacio GARCIA-ROSSI – GILBERT1 – Gerhard HOTTER – Eli JIMENEZ LE PARC – Saul KAMINER – Alain-Jacques LEVRIER-MUSSAT – Vincenzo MARSIGLIA – Sébastien PRESCHOUX – Pancho QUILICI – Olivier SWIZ – Hilde VAN IMPE – Helene VANS