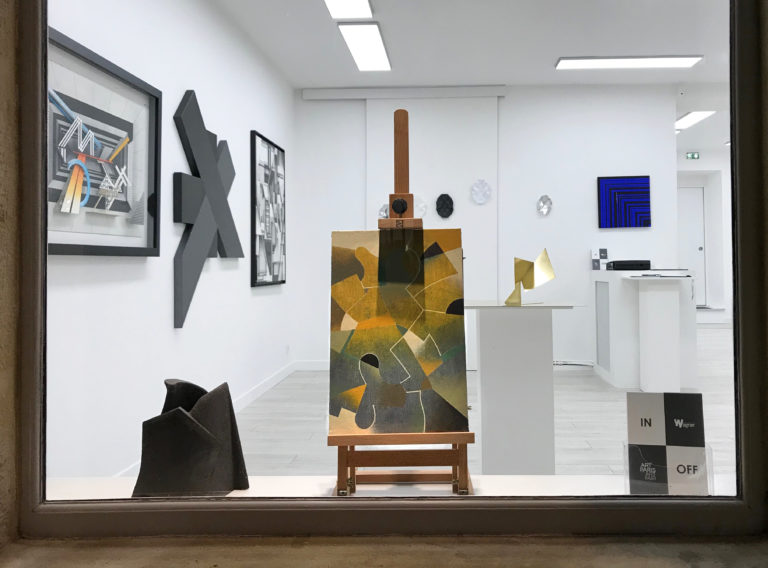 IN / OFF en visite virtuelle !
IN/OFF as if you were there…
…and it's your choice!
The group exhibition IN/OFF is now visible both in the gallery and virtually in 3D.
– In the gallery, in Paris: from Wednesday to Saturday from 2.30 pm to 7.30 pm and by appointment. Contact us at 06 62 16 16 28 to organize your exclusive private visit!
You will discover works by the following artists:
Ode BERTRAND – Charles BEZIE – Jérémi CA – Carlos CRUZ-DIEZ – Ueli GANTNER – Horacio GARCIA-ROSSI – GILBERT1 – Gerhard HOTTER – Eli JIMENEZ LE PARC – Saul KAMINER – Alain-Jacques LEVRIER-MUSSAT – Vincenzo MARSIGLIA – Sébastien PRESCHOUX – Pancho QUILICI – Olivier SWIZ – Hilde VAN IMPE – Helene VANS

– Can't make it at the moment?
Experience the 3D virtual tour by clicking HERE. 
To download the exhibition catalogue, click HERE!