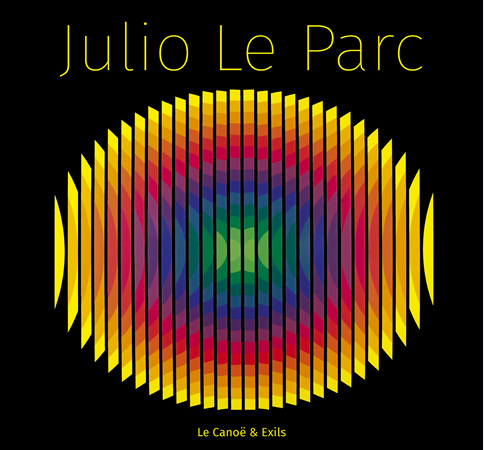 Julio LE PARC the monograph
On the occasion of the end of the exhibition "CERCLES", come and discover Julio LE PARC's latest monograph!
The artist will be present on Saturday, February 8, 2020 from 6:00 pm to 7:30 pm for your autographs!
This monograph is undoubtedly the most complete, the most beautiful of those produced on this great Argentine artist, whose work is reproduced here, as well as a large number of unpublished critical studies.
With texts by Rodrigo Alonso, Estrellita B. Brodsky, Valerie Hillings, Serge Lemoine, Jean de Loisy, Edward J. Sullivan and an anthology of texts by Mario Benedetti, Alberto Biasi, Jorge Romero Brest, Jean Clay Gérard Fromanger, Jullian Gallego, François Morellet, Pablo Neruda, Jean-Louis Pradel, Paco Rabanne, Pierre Restany and Julio Le Parc.