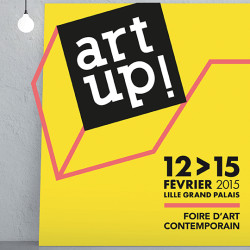 Lille Art Up
We invite you to the contemporary art fair Lille Art Up, from February 11th to 15th, in Lille Grand Palais. Stands B21 and B23 (near the champagne bar).
Read the article by Tom Laurent, published in ART ABSOLUMENT n° 63, dated January/February 2015. (click here)
We will present works by Geneviève Claisse, who will have a major retrospective at the Matisse Museum in Cateau Cambresis from April 2015.
We will also feature Laurent Bolognini, Norman Dilworth, Guy de Lussigny, Satoru, Hans Steinbrenner, Marie-Thérèse Vacossin, Thomas Vinson.
We also invite the Atelier Editions FANAL, with a selection of very high quality prints.