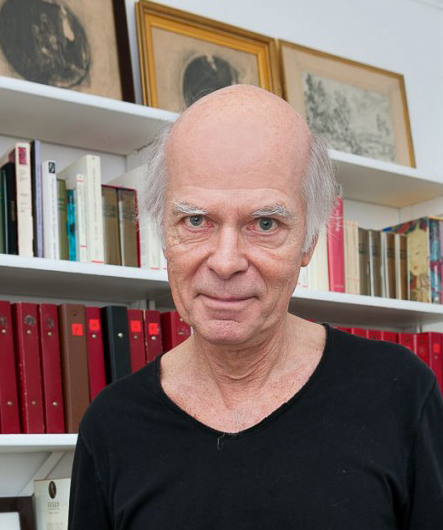 Pascal QUIGNARD, writer, poet, artist!
The Wagner Gallery welcomes Pascal QUIGNARD on Tuesday 6 October at 6pm for the signing of the book "Sur le geste de l'abandon", edited by Mireille Calle-Gruber.
Pascal Quignard, author of numerous novels (Tous les matins du monde, Terrasse à Rome, Villa Amalia, Les Larmes,…) and essays (La Haine de la musique, L'Être du balbutiement,…), received the 2002 Goncourt Prize for Les Ombres errantes.
Mireille Calle-Grüber, writer, is also professor of literature and aesthetics at the Sorbonne Nouvelle.
This signing takes place in parallel with the exhibition devoted to the author at the Bibliothèque Nationale de France, to which he has donated some of his personal archives.