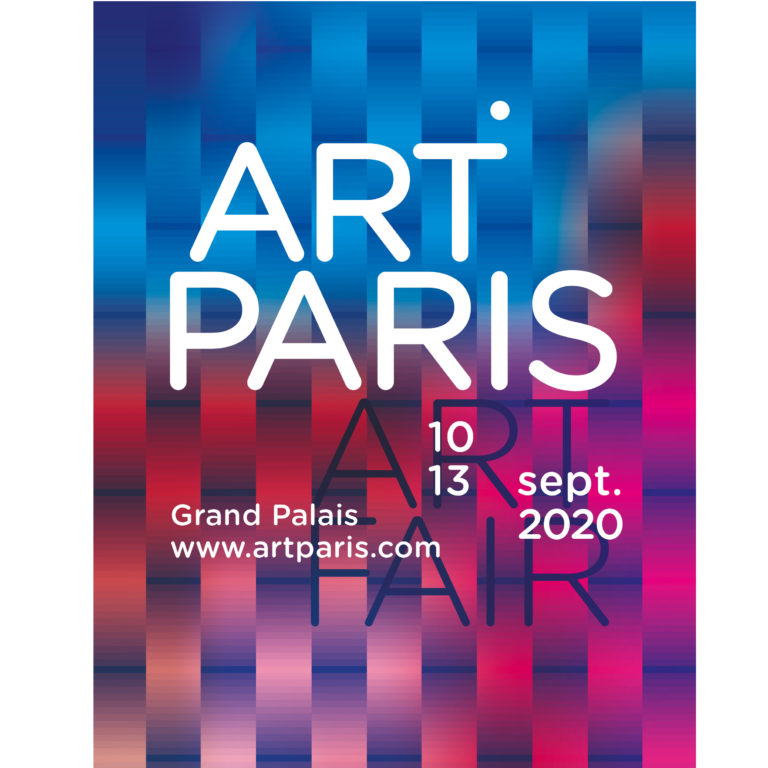 See you at Art Paris 2020
ART PARIS 2020 returns to the Grand Palais in September and is mobilising with its galleries to organise the leading cultural event of the Parisian autumn!
The spring fair, which was postponed and then reinvented virtually online, will be reborn at the Grand Palais in a physical version from September 10 to 13.
This edition of the resistance is part of a desire to support and promote the work of the galleries that follow Art Paris at a time when they are particularly in need of support, as well as the artists they represent.
The green light has been given by the governmental and scientific authorities to organise the fair in the autumn, in the same way as the other major events at the Grand Palais, under improved sanitary conditions and with a smaller capacity of around 3,000 visitors at any given time. The Grand Palais, with its 45-metre-high glass roof, offers exceptional volumes and the layout of the fair will be reviewed with wider aisles, fewer exhibitors (about a hundred instead of 147), thermal cameras at the entrances if necessary, a reorganisation of opening hours with a limit on the number of visitors at the vernissage and openings reserved exclusively for professionals and collectors every day from 10 a.m. to noon.