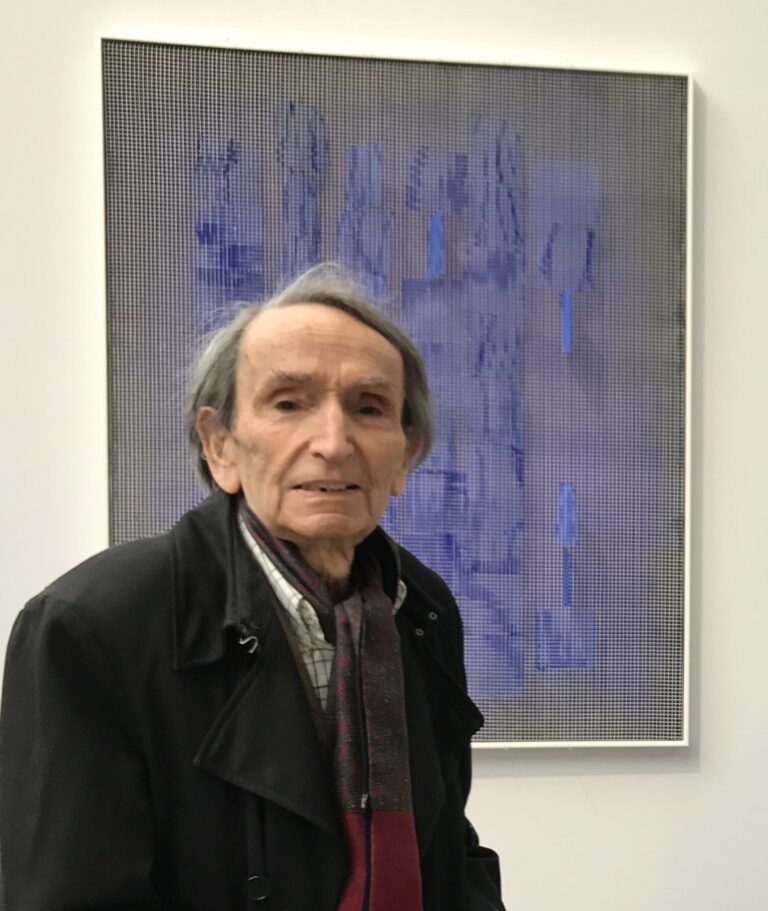 Tribute to Ivan Contreras-Brunet
11 May – 11 June 2022
In memory of the artist Ivan CONTRERAS-BRUNET who left us in September 2021, the WAGNER Gallery invites some of his friends for an original collective exhibition. Members of the CO-MO group, the Réalités Nouvelles or Comparaisons, the artists wished to pay tribute to the one who supported them in their geometric and/or kinetic abstract artistic practice.
Guest artists : Fabrice Ainaut – Ania Borzobohaty – Isabelle de Gouyon Matignon – Guy de Lussigny – Octavio Herrera – Hernan Jara – Jaildo Marinho – Satoru Sato – India Serena – Santiago Torres – Roger Vilder.
The gallery will also present serigraphs by Hachiro Iizuka, Jean Leppien, Philippe Morisson, Aurelie Nemours, Kenjiro Okamoto, Satoru Sato, Michel Seuphor, Tadashi Sugimata and Gérard Xuriguera.
Opening of the exhibition THURSDAY 12 MAY from 6 pm

Born in 1927 in Chile, Ivan Contreras-Brunet moved to Paris in the 1950s, after attending the Beaux-Arts of Santiago. It is with Auguste Herbin, Jesús Rafael Soto, Max Bill… that he realized his first abstract works. In 1957, during a stay in New York, he created his first kinetic works. On his return to France, he co-founded the CO-MO group (constructivism and movement) in 1968 and became a member of the Committee of the Salon des Réalités Nouvelles in 1970, then of the Committee of the Salon Comparaisons in 1978. In 1972, he represented Chile at the Venice Biennale.
Present in several public collections in France, Venezuela, Japan and the United States, he has participated in numerous group and individual exhibitions.