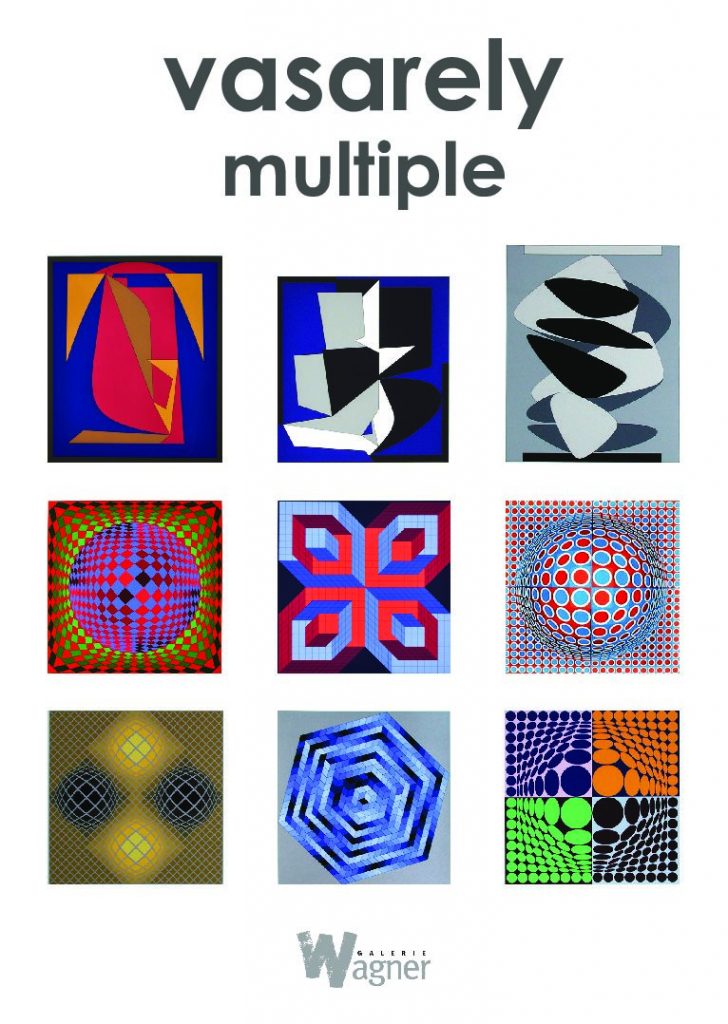 In parallel to the exhibition dedicated by the Musée du Touquet to Victor Vasarely, the Galerie WAGNER presents in Le Touquet a selection of original works and prints by this great artist, a major figure of optical and kinetic art in the second half of the 20th century.
This exhibition is organised in partnership with the LAHUMIERE Gallery, which has worked with the artist since the end of the 1970s.
In order for his work to be disseminated worldwide and become accessible to the greatest number of people, Victor Vasarely made extensive use of modern reproduction techniques. After several co-editions of kinetic works with Georges Fall, Anne and Jean-Claude Lahumière convinced the artist to publish a series of prints in the spirit of his more constructed works of the 1950s. To be (re)discovered at the WAGNER Gallery !