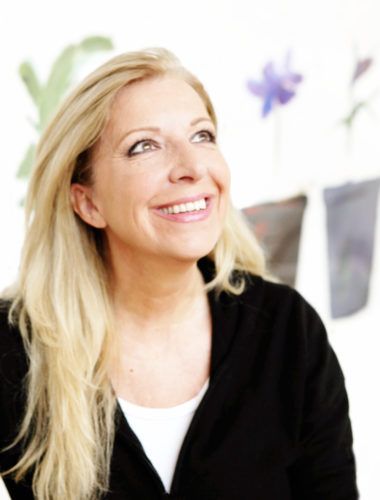 Yoyo MAEGHT at the Galerie Wagner
The MAEGHT Saga in pictures presented by Yoyo Maeght, Saturday 21 November at 6pm at the Wagner Gallery, followed by a signing session.
Aimé MAEGHT was a brilliant publisher, art dealer, collector and patron of the arts who devoted his life to modern and contemporary art. He worked with Braque, Miró, Giacometti, Léger, Chagall, Calder, Tàpies, Chillida, as well as Malraux, Prévert, Aragon, Char…
In her book, Yoyo MAEGHT, her granddaughter, presents an incredible gallery of portraits with a host of memories and testimonies revealing the fantasy and determination of the artists, from the 1930s to today. In a whirlwind of openings, parties and exhibitions, she paints a truculent portrait of the art world and recounts with amusement the complicity that linked her to Miró, Chagall, Braque, Prévert, Montand… She relates a quantity of anecdotes, meetings and events that are precious historical information while revealing what the Maeght spirit is.
It is also, and above all, a moving tribute to his beloved "Papy" – Aimé MAEGHT – , who began to work with Bonnard, then Matisse. From these decisive encounters was born the MAEGHT gallery, in Paris in 1945, where modern masters and up-and-coming talents were exhibited.  In 1964, he created the Marguerite and Aimé MAEGHT Foundation in Saint-Paul-de-Vence for them.
The MAEGHT Saga is at the same time the epic of a dynasty in love with the arts over three generations, the sad adventure of a clan torn apart at the death of the patriarch and a journey into the intimacy of the greatest artists of our contemporary history.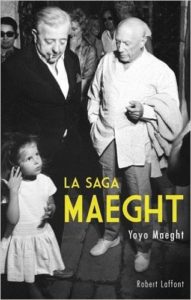 Please note: Yoyo Maeght will be present at the Salon du Livre du Touquet
Centre Tennistique Pierre de Coubertin,
Avenue de l'Hippodrome
62520 Le Touquet
Opening hours: Friday 20 November from 9.30am to 5pm, Saturday 21 November from 10am to 8pm, Sunday 22 November from 10am to 7pm