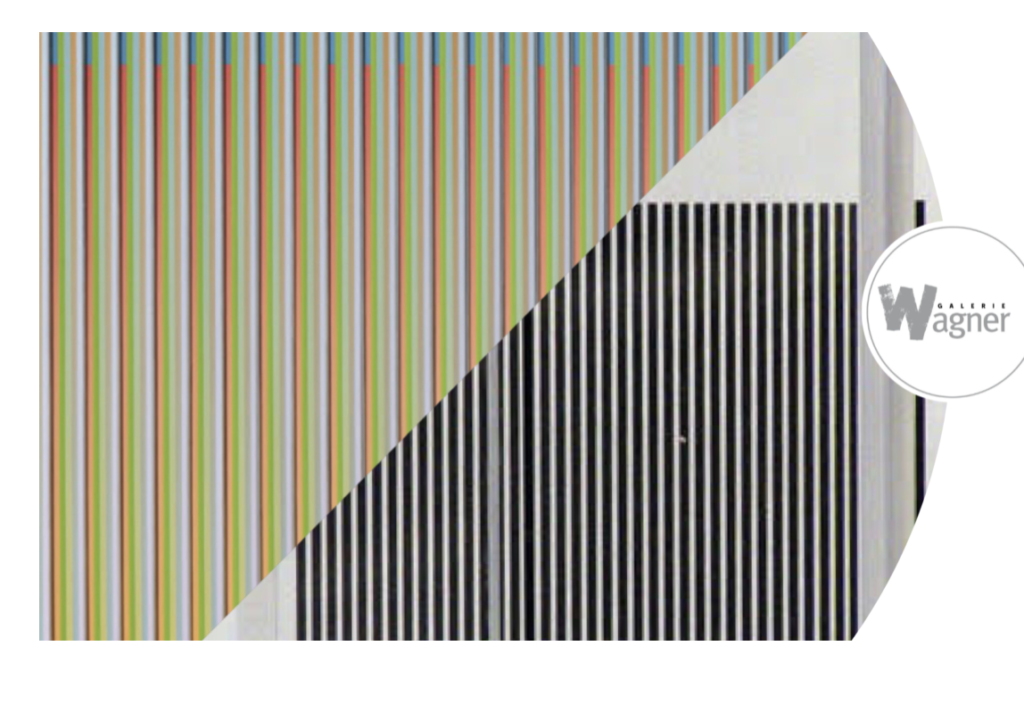 Centenary
Carlos CRUZ DIEZ et Jesús-Rafael SOTO

Galerie Wagner presents a exhibition to honor the centenary of two artists, Carlos Cruz Diez and Jesús-Rafael Soto.
Galerie Wagner invites you to celebrate the centenary of two of the most important and emblematic artists of kinetic art: Carlos Cruz-Diez and Jesús Rafael Soto.
Originally from Venezuela, these artists arrived in France in the 1950s. They were immediately accepted by the community of geometric artists such as Herbin, Dewasne, Calder, Leger and Arp, and exhibited alongside Victor Vasarely, Yaacov Agam, Jean Tinguely, Julio Le Parc and François Morellet.
Now recognised the world over, these two major figures in contemporary art left their mark on the 20th and 21st centuries through their research and innovations in colour and movement. Both questioned the phenomena of perception and sought to involve the viewer in optical and sensory games. Soto, for example, developed the concepts of "chronodynamism" – optical and retinal effects that give the viewer the sensation that the work is moving – "penetrable", "variations"… inviting the viewer to "be" in the work. Cruz-Diez, for his part, tackled the question of Additive Colours, Physichromies, Chromatic Inductions", Chromointerferences, Transchromies, Chromosaturations… phenomena that lead the eye to perceive colours that do not physically exist in the work. Even today, their fascinating creations continue to inspire new generations of artists.
Irrespective of their great artistic value, works by Cruz-Diez and Soto are becoming increasingly rare, making them a great investment opportunity for discerning collectors. Some of the pieces on display are rare, while others are very limited editions!
Carlos Cruz Diez,
Interférence chromatique à double fréquence Marcigny 2, 2008
40 x 40 cm
60 x 60 cm encadré
sérigraphie éd. n°68/90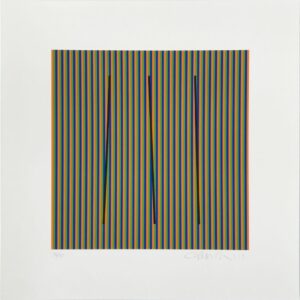 Carlos Cruz Diez,
Couleur à l'espace Marcigny, 2014
Chromographie sur papier
30 x 30 cm  
éd. n°31/50