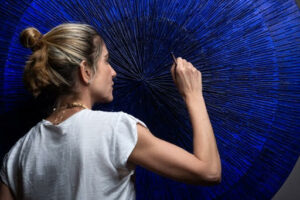 1968: born in Caracas, Venezuela
1992: architect diploma – Central University of Venezuela
1995/1997: Beaux-Arts de Paris – Mention museography section
1997/2010: Murals for individuals and professionals
2010: artistic direction for the development of the "Happy Hour Bag" brand
2017: artistic creation for the development of the "Qilin" brand
2018 : diploma – Metropolitan University of Caracas
2023: first solo exhibition Graphic Art Gallery in Caracas
Architect, Claudia Lavegas is also a painter. Frescoes, hats, scarves, porcelain… She has worked for important collectors in Caracas, Madrid, New York, Paris, Santo Domingo.
Far from proposing strict mathematical geometry, this accomplished multidisciplinary artist invents a way that is as intuitive as it is thoughtful to approach the question of origins, roots, and links between Nature and human beings. Her work must be understood as an architectural, environmental and spiritual manifesto.
So, since she discovered the village of Mayupa in the Amazon in 2017, she has been painting "Churuatas", the name given to the indigenous huts of this village.
"I went into one of these huts," she explains. "I felt like I was entering a wooden cathedral. I looked at the roof for a long time, seen from below first, then from above. I found this round architecture fascinating in its beauty and intelligence. The Circle, the most widespread symbol in Nature, is one of the first shapes drawn by humans. It has neither beginning nor end; which makes it a universal symbol of eternity, perfection, divinity, infinity…" Claudia's "churuatas" are made with acrylic on canvas, and patiently filled with extra lines to emphasize their structure.
Often copper, gold or silver in color, these churuatas refer to the vast mining resources exploited in the country (gold, bauxite, iron, nickel, coal, diamonds). Concerned about the devastation caused by these gold mining operations, she is also interested in landscape architecture and "sacred" mountains. As if driven by an urgency to leave a trace, the artist reproduces his landscapes on large sections of canvas. Like a surgeon, she obsessively lays down hundreds and hundreds of freehand lines, like so many furrows of mineral colors, often dark, sometimes highlighted with a blood red evocative of the color of the water in this region.
Finally, depopulated, devastated, these forest mountains of the southern Amazon returned to the state of sand inspire in the artist an absolute necessity to replant trees and flora. So she draws thousands of small cells with a felt-tip pen, which slip onto the canvas or paper, creating new cells, symbolizing life at the heart of the trees.
Because its roots plunge into the ground and its branches rise into the sky, the tree can once again play its role as a "passenger" between earth and sky. An axial figure, it can again naturally represent the ascensional path through which those who pass from the visible to the invisible pass. By entering the hearts of the trees, Claudia seeks to uncover the secret of their interior life, and beyond that, of our soul.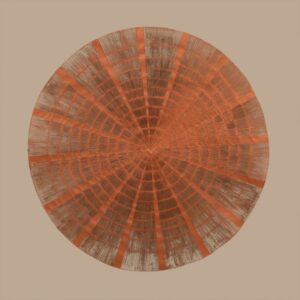 Churuatas cuivrée, 2023 
Acrylic on canvas
148 x 138 x 3 cm
Unique piece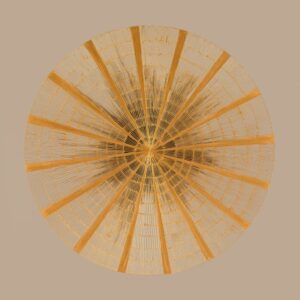 Churuatas Dorée, 2023
Acrylic on canvas
148 x 138 x 3 cm
Unique piece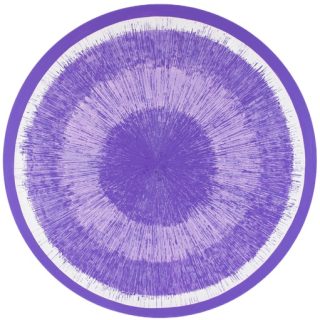 Churuatas, 2021
Acrylic on canvas
diameter 120 cm
Unique piece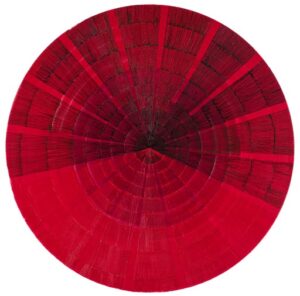 Churuatas 003, 2021,
Acrylic on canvas
diameter 120 cm
Unique piece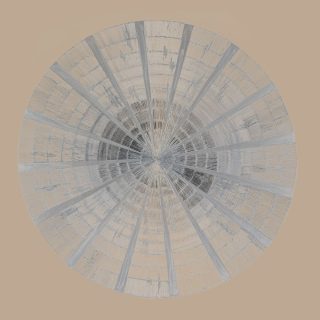 Churuatas Argentée, 2023
Acrylic on canvas
148 x 138 x 3 cm
Unique piece