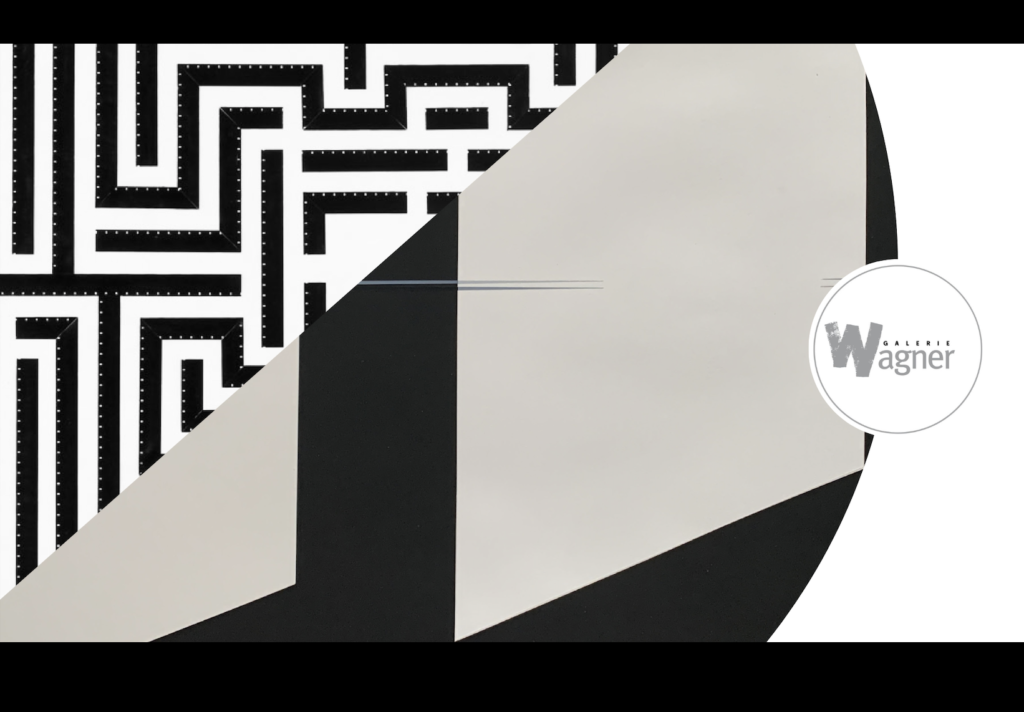 Francesc Bordas / Antoni Pinent

7 September – 7 October 7
In September 2023, Galerie Wagner is back in the limelight!
With the exhibition "HORS CHAMP – Francesc Bordas / Antoni Pinent", our gaze is immediately drawn to sequences of shapes, freeze-frames, shots with unusual perspectives, fragile shifts of ground, tangles of water and light.
unusual perspectives, fragile landslides, improbable entanglements…
Both Catalan, both unpredictable experimenters, Francesc Bordas and Antoni Pinent tell us a story of optical games, abstract geometry and movement. With humor and poetry, they present photos, wall sculptures, paintings, mobiles and unusual objects made from pieces of film… The thread(m) of a sensitive, subtle, playful and intriguing approach unfolds before our eyes.
With our curiosity aroused, we follow a few unexplored paths or revisit them in a new light, far from the usual or conventional schemes.
The spectator is invited to participate, both perceptively and (inter)actively.
Action !