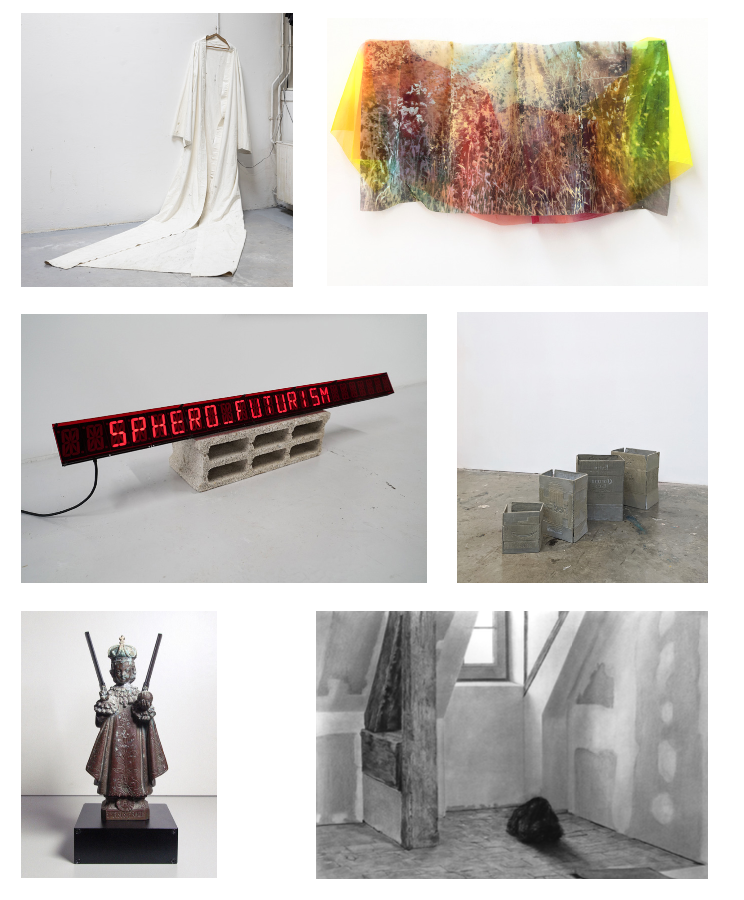 From March 2 to April 15, 2023
Marc Partouche, critic and art historian, and Florence Wagner invite you to the opening of the exhibition "La vie, là!
Inauguration THURSDAY 2 MARCH from 6pm to 9pm
in the presence of the artists
Anaïs ANG
Cassandre BOUCHER
Thomas GARNIER
Juan GUGGER
Pablo HNATOW
Justine JOLY
Exhibition curator: Marc Partouche
The six artists gathered in this exhibition have in common a unity of place – they are all laureates of an artist residency at the Villa Belleville (Paris) -, and a unity of time: they are thirty years old… They also share a number of strong points, resolutely surveying contemporary territories such as the relationship between nature and urbanity, private and public space, technologies and the construction of imaginary universes and architectures, and the convocation of myths and religions. They also demonstrate a material and technical freedom by exploiting forms and materials without any preconceived ideas or concern for hierarchy.
The broad field of art is open to them:
sculpture, painting, weaving, drawing, writing, computer programming, installation or performance. Their way of expressing the world, both intimate, speaking of oneself, and, at the same time, addressing others, attentive or crossed by the upheavals that shake our time, opens us to the vibrations of life, there!